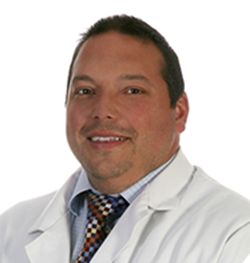 Dr. Guerriero is a vascular surgeon who graduated from Ohio University School of Osteopathic Medicine, Athens, OH. Dr. Guerriero, an experienced Vascular surgeon affiliated with Berwick hospital, diagnoses, treats and manages conditions in your arteries and veins. Treating a range of health problems, from spider and varicose veins to life-threatening aneurysms, Dr. Guerriero can help patients manage chronic conditions throughout their lives.
His office is located at 1918 W. Front Street, Berwick PA 18603.
To contact his office, please call (570) 759-0708.